AAE Automation is the most diverse and advanced control panel engineering and fabricating company on the market to date. Family-owned and operated since our inception in 2004, AAE Automation has always had incredibly active participation from our owners, and believes that their personal involvement within the company is what has propelled the business into our most profitable years to date. AAE Automation is an UL508A Certified company.
At AAE Automation, we are an engineer-driven company specializing in the engineering and fabrication of high quality control panels for a multitude of industries and applications. Our expert experience extends across a wide array of industries, which includes but is not limited to: Waste Water Treatment, Food & Beverage, Packaging, Oil & Gas, Pharmaceutical, Mining & Aggregate. With our highly experienced staff, we are able to provide technical and engineering support before, during, and after the process. AAE Automation is partnered with the industry's most recognized brands, like Allen-Bradley/Rockwell Automation and others, which allows us to offer elite pricing options and access to resources that the competition does not have. From simple to complex, there is no system requirement or request that AAE Automation cannot meet!
AAE Automation is housed in a 18,000 square foot facility located in Oklahoma City and has earned the reputation as the premier panel shop and integrator in the area because of our quality and on-time delivery. Our Panel Fabricators have an average of over 21 years of experience!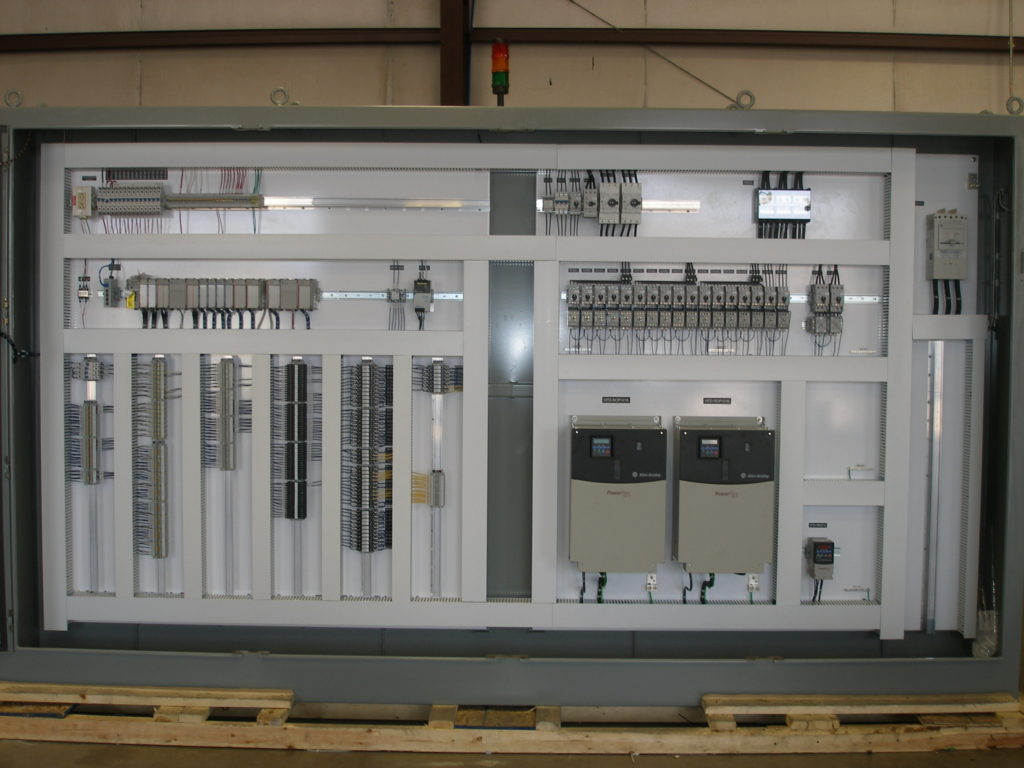 As we know that control panel fabrication companies exist in abundance, there are many companies to choose from. With that in mind, here at AAE Automation, we want to assure you that you are given every reason to separate us from the competition when it comes to products, performance, and services! 
We achieve this through our highly educated team, and quicker control panel engineering and fabrication turnaround times than our competitors. Our control panels are fabricated based on a logical layout, look incredibly professional, and are wired cleaner than any other control panel we have seen to date. We fabricate and build systems as if we are building them for our own applications, each and every time!
This has been our proven method to success, and has led to our high retention rate of previous customers who consistently return with new projects! Let us fabricate your next system!
Appearance speaks volumes about a company and a product. Many times we tend to "judge a book by its cover", and we understand that our "cover" is our systems. With this in mind, we take designing systems very seriously at AAE Automation. Our engineers complete "TO SCALE" Panel Layouts for every panel we build. All components are on the drawing including the location of all mounting holes.  This means that the technician is not making decisions in the shop, all decisions are made in engineering and we can build the same panel hundreds of times and they are identical!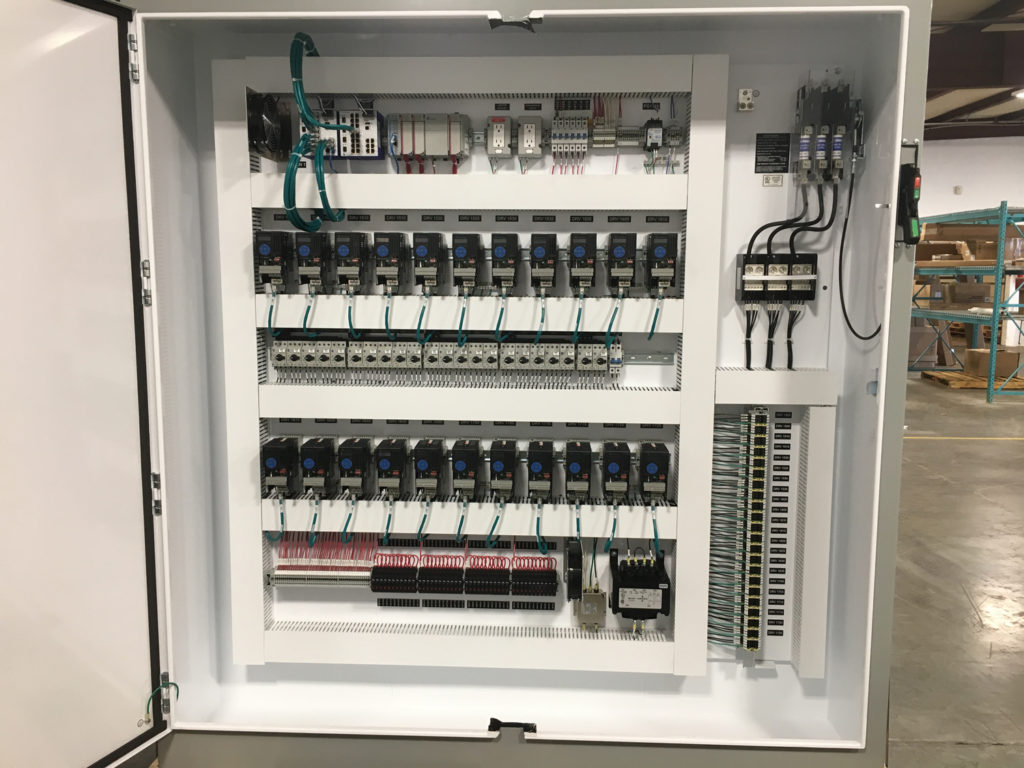 We Build And Design Control Panels
Designing and fabrication of control panels is the core of what we do. We partner with the best brands in the industry to incorporate products into our control panel designs that meet UL standards. We focus on safety, functionality, and durability in our designs while taking heat calculations, environment, and sizing into consideration. We also build control panels based on customer supplied panel schematics, bill of materials, and documentation.